Fireproof Paper Hanging Lanterns
Chinese Hanging Lanterns
Fireproof Paper Hanging Lanterns
Create a particular and original feel to your party with our selection of Fireproof Paper Lanterns and add a touch of vitality and style.
These Fireproof Lanterns are ideal where fire-regulations allow only products treated with fire retardant and do not burn even if a naked flame gets in contact with the paper.
Not to be confused with poor quality hanging lanterns sold on other platforms. These high-quality lanterns are made with thick paper 17 gm2, which increases their lifetime and durability, even when they are used outdoor.
Fireproof Hanging Lanterns are available in 3 sizes to create a sense of diversity and bring a magical atmosphere to indoor and outdoor spaces. Featured in all fleet of Costa Cruises, they are also becoming popular to decorate shops, restaurants, hotels and many movies and TV series. They are also suitable for corporate events and they can be personalised with the company logo printed on the lanterns.
The light of the Lamp Holder or Festoon Lights placed inside the lanterns produces a beautiful glow and creates a very special effect, making a superb addition to any summer any party or wedding. They are great for creating a suggestive atmosphere while relaxing in your garden during the twilight hours.
Sizes : 30 cm - 40 cm - 60 cm (12 Inch - 16 Inch - 24 Inch)
Click on the picture or the product title to view additional information and photos of each Fireproof Paper Haging Lantern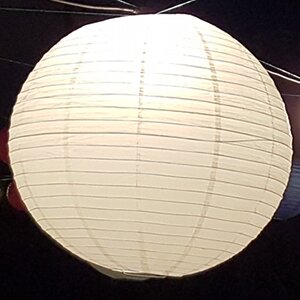 Brand: Night Sky Lanterns®
Product Code: FPHL30
Immediate availability

Quantity Discount available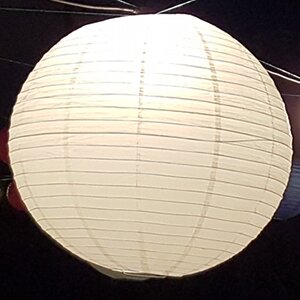 Brand: Night Sky Lanterns®
Product Code: FPHL40
Immediate availability

Quantity Discount available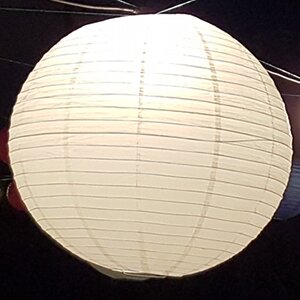 Price includes additional shipping charge for large items
Order 2 or more and save up to 50%
Brand: Night Sky Lanterns®
Product Code: FPHL30
Immediate availability

Quantity Discount available