6 Flickering LED Tea Lights Silver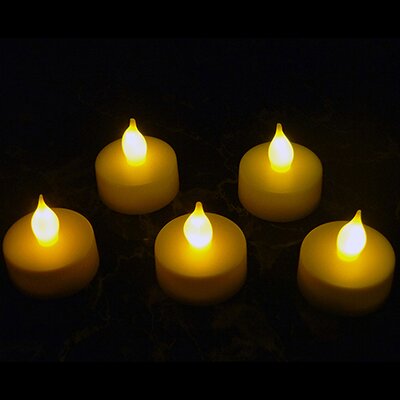 Brand: Night Sky Lanterns®
Barcode: 5060207701440
Product Code: LEDTLS6
Immediate availability

Quantity Discount available

Flickering LED Tea Lights Silver
Flickering LED Tea Lights Flameless
and long lasting for a special effect
Each pack contains 6 Flickering LED Tea Lights which ensure that no heat, no flames and smoke is produced by these tea-lights. Realistic flickering light is like the flame of candles moving in the wind. Each tea-light is very easy to use, pre-assemble and powered by one CR2032 battery. The LED light produce a beautiful warm-white / yellowish glow giving a soft, romantic and suggestive atmosphere, in particular when used with
Candle Bags
. These LED Tea Lights are particularly ideal for indoor use and the battery included lasts up to 50 hours.
Instruction - How to use:
These Flickering LED Tea-Lights with the Silver case are powered by a CR2032 battery and they are ready to use. To activate the battery, remove the plastic protection sheet by opening the battery case underneath the tea-light. Once the battery has been activated, use the switch ON/OFF. The battery lasts up to 50 hours and it can be easily substituted.
Flickering LED Tea Lights Battery Inc. Silver- Pack of 6
LED Tea Light: Flickering

LED Colour: Warm White

Power Source: 1 x CR2032 Battery Inc.

Case Colour: Silver

Tea-Light Dimensions: 4 D x 4 H cm (1.5 x 1.5 Inch)

Pack size: 15 W x 4 L x 14 H (6 x 1.5 x 5 Inch)

Pack Gross Weight: ± 100 grams

Brand: Night Sky Lanterns®

Product Code: LEDTLS6